Residential Flexibility Equipment
---
The TRUEStretch is a revolutionary concept that uses the natural approach to flexibility training. It helps users look and feel better while reducing their risk of injury. The TRUEStretch can also boost your reputation as a cutting-edge golf course or fitness and sports training facility, driving up your membership retention and growth.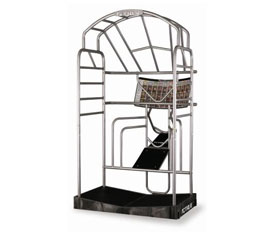 ---
True Fitness Stretch Club Edition
---
The TRUEStretch™ was developed by internationally renowned physical therapist Gary Gray and is used by a number of top professional and collegiate teams as well as many professional athletes and their personal trainers. It is also featured at many of the top resort spas around the globe because TRUEStretch is the most effective piece of equipment available for maximizing flexibility.
---
---
Download Brochure