Commercial Fitness Accessories
---
Beyond the large fitness equipment like treadmills and weight machines exist a special niche of products that are used for stability and resistance training. These items are great additions to the home fitness room, the personal trainer studio, and the community fitness center.
Stability balls come in different sizes, depending on the user height. Resistance bands are color-coded for strength level. Medicine balls come in a range of weights.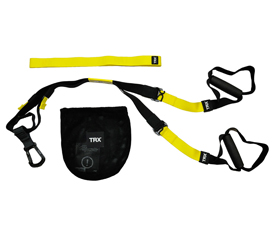 ---
TRX Commercial Suspension Trainer TRXCLUB3
---
THE PERFECT FULL BODY WORKOUT
On the TRX® Suspension Trainer, you're in control. Use your bodyweight and gravity to perform over 300 exercises that you can make easier or harder. The straps allow you to increase or decrease the exercise difficulty based on your body's position.
PROGRESS ANY EXERCISE USING ONLY YOUR BODYWEIGHT
GET LEAN MUSCLE AND BURN FAT
BE STRONGER FROM YOUR CORE OUT
BUILD GREATER FLEXIBILITY, MOBILITY AND STABILITY
INCREASE YOUR BODY'S DURABILITY AND ENDURANCE
---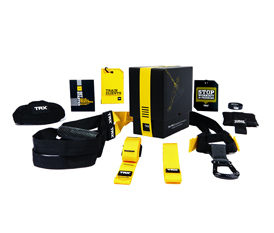 ---
TRX Pro Kit TRXPRO3
---
DURABLE & EASY TO CLEAN RUBBER HANDLES
Ergonomic and textured, these handles feature an anti-slip design to increase grip and safety during workouts.
INCLUDES THE TRX COMMERCIAL WARRANTY
Ensuring that your investment is safe, when you train with TRX.
MULTIPLE ANCHORING SOLUTIONS
No matter where you train, you'll always have a way to securely set up your Suspension Trainer.
8 WEEK WORKOUT GUIDE
Incorporate the TRX Suspension Trainer into your clients' training with this scalable, progressive program.
TRAINER BASICS VIDEO MADE JUST FOR YOU
This expert-led digital education session provides you with a fundamental understanding of Suspension Training.
DIFFERENTIATE YOURSELF
Adding a this new modality to your offerings will set you apart from the competition.
---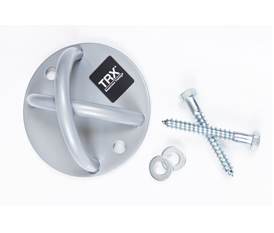 ---
TRX X-Mount TRXXMOUNT2
---
---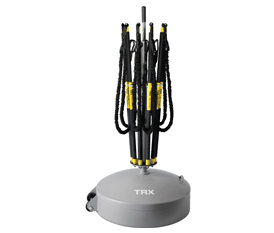 ---
TRX Rip Group Training Station TRX-RIPGRPSTAND
---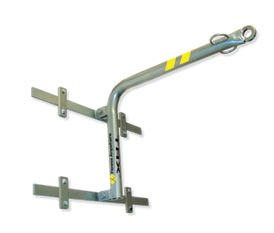 ---
TRX Single MultiMount MMOUNT-TT2I
---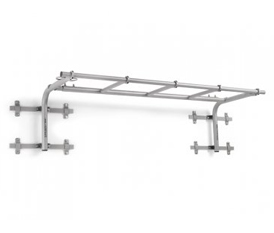 ---
TRX 7′ MultiMount MMOUNT-MMTZ-2KIT
---
The TRX MultiMount is a sturdy, industrial-grade steel, wall mounted pull-up bar. It enables you to expand small group training volume, maximize space savings, provide more room for pull-ups and muscle-ups, and make more money for your club.
---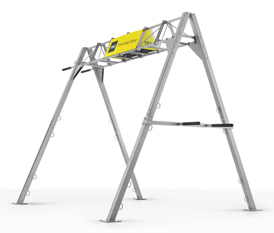 ---
TRX 10′ S-Frame SFRAME-STD-10-I-SG
---
The 10-Foot S-Frame is a commercial grade steel elevated structure that can support up to 6 Suspension Trainers. Ideal for group training, it can also support other hanging exercises and equipment including heavy bags, battling ropes, and Rip™ Trainers.
---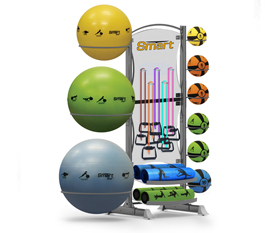 ---
Prism Fitness Deluxe Storage Tower Package
---
---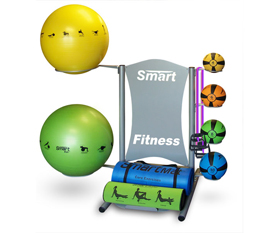 ---
Prism Fitness Essential Storage Tower Package
---
---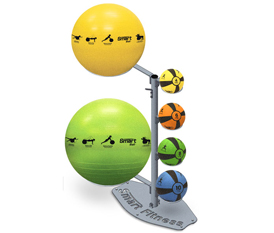 ---
Prism Fitness Economy Storage Tower Package
---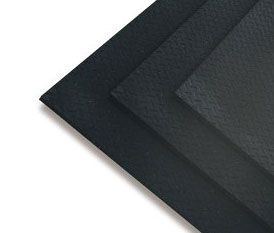 ---
Body-Solid Rubber Mat RFS46
---
48″ x 72″, 1/2″ thick. These mats are heavy with a non-gloss finish. Both sides have an inverted textured.
Designed and manufactured for workout intensity, comfort and value, these SuperMat Floor Protectors offer super heavy-duty solid rubber construction that absorbs the impact of free weights, home gyms, treadmills and kids rooms.
---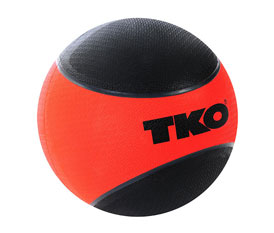 ---
TKO Medicine Balls
---
TKO's Rubberized Medicine balls are a heavy-duty, weighted ball designed to enhance your strength training workouts. The ball features an easy-to-grip rubber surface for effective tossing and catching.
Available In: 2 lb., 4 lb., 6 lb., 8 lb., 10 lb., 12 lb., and 15 lb.
---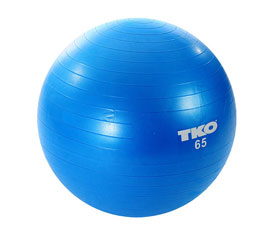 ---
TKO Stability Balls
---
Anti-Burst Ball
Perfect for yoga and fitness classes
Easy to maintain and clean
Includes workout chart and pump
Available In: 55 cm., 65 cm., and 75 cm.
---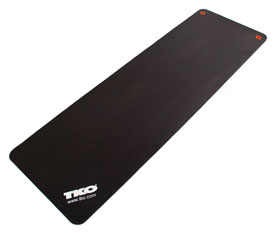 ---
TKO Rolled Exercise Mat
---
Hi-Density Ribbed
Exercise Mat, Gray 23″ x 56″ x 3/4″
Premium quality fitness mat
Durable enough for the most extreme workouts
Resilient closed-cell foam padding
Lightweight / rolls up easily
Easy to clean
Also Available In: 23″ x 72″ x 5/8″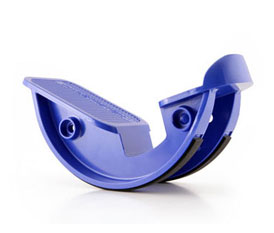 ---
SPRI ProStretch
---
Perform a wide variety of stretches before and after your workout with this portable, simple way to dynamically stretch your lower leg muscles and increase your flexibility.
---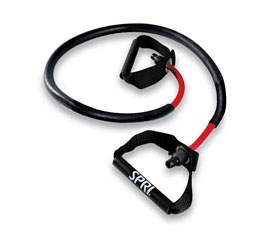 ---
SPRI Deluxe Xertube with Sleeve
---
Deluxe easy grip padded handles for extra comfort. Specifically designed with a 20-inch protective rubber sleeve to protect the Xertube® from unwanted wear and tear when wrapping around anchor-point surfaces.
Available in five levels of resistence.
---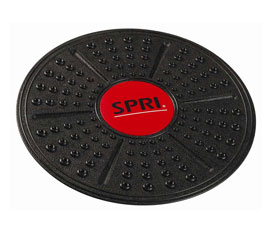 ---
SPRI Wobble Board
---
This 20″ round board adjusts to three levels of difficulty: 13, 15 OR 17 degrees of tilt and 260 degrees of rotation.
Non-skid surface, instruction sheet included.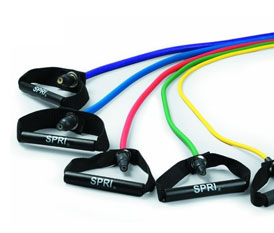 ---
SPRI Xertube Resistance
---
Create just the right amount of resistance with the ideal workout tool that you can use anywhere, anytime, in just minutes a day! All you need is a little space to begin a safe, effective total body conditioning program.
---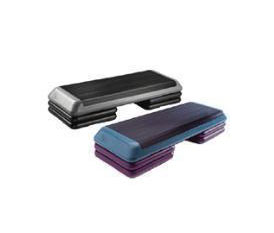 ---
SPRI Steps
---
It's the Original Club Step™, made of stable polyethylene for durability and long life. Adjustable from 4″ – 6″ – 8″. Made with a non-slip, shock-absorbing ribbed platform mat for safety, and non-skid rubber floor pads for traction and stability.
Available in purple/blue or black/grey
---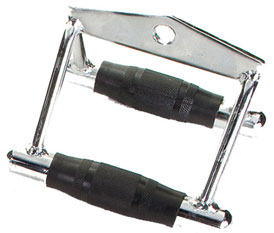 ---
USA Chinning Triangle GCT-R
---
Specifically designed for better grip and feel, the USA Chinning Triangle includes tapered handles with a rubber grip. Made of solid steel with a super-duty welded flange to assure durability, this attachment is intended to give back, shoulders and arms the maximum workout.
---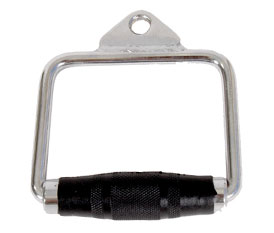 ---
USA Single Cable Grip GCT-R
---
Constructed of rugged steel with a polished chrome finish, this economy version Single Cable Handle has a tapered, rubber grip for better hold and feel.
---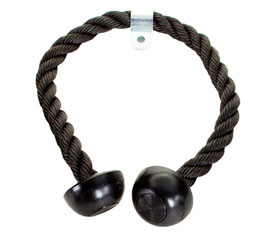 ---
USA Tricep Rope ATR-36
---
This 36" versatile rope with solid ends offers excellent burn for optimal results. It is designed for the isolated and progressive development of the triceps muscles and can also be used for abdominal cable crunches too.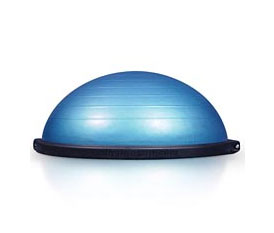 ---
BOSU Pro Balance Trainer
---
Featuring a new, improved design and durability, the BOSU® PRO Balance Trainer has a bladder weight of 8 pounds, and a dually over-molded platform for extra strength. It has a smooth, non-skid, non-marking base. The BOSU® PRO Balance Trainer has a blue dome with logo detailing, light grey clamp and platform, and includes a foot pump, BOSU® Integrated Balance Training Manual and DVD.
---
---
SECA 700 Scale with Height Rod
---
Precise, robust and convenient: both you and your patients will benefit more from the new seca 700. It sets a new standard worldwide. More precision due to the 0.1 lbs graduation and a higher capacity of up to 500 lbs. More comfort due to the very flat, large platform and the eye-level rider. The seca 700 is available in three versions: kilograms, pounds and kilograms/pounds. The included measuring rod with a range from 24 – 78″ facilitates time-saving measuring and weighing in one step. Equipped with integrated transport castors for mobile and flexible use. The seca 700 has a 5-year warranty.
---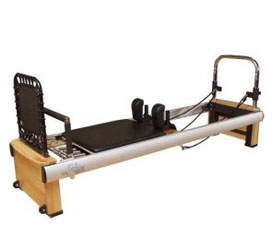 ---
Stamina AeroPilates Pro XP686
---
The Stamina® AeroPilates® Pro XP686 takes Pilates studio reformers to the next level. It is the first commercial quality reformer to include the patented Free-Form Cardio Rebounder, making it the only reformer that delivers a complete aerobic workout for improved cardiovascular fitness to aid in weight loss.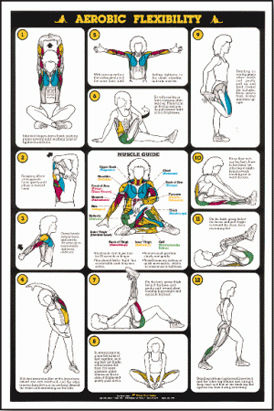 ---
Algra Aerobic Flexibility Chart F14
---
Aerobic Flexibility Chart. 24″ X 36″ Laminated Chart (frame not included)
---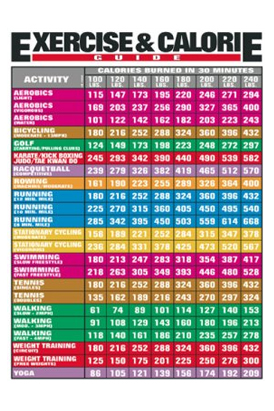 ---
Algra Exercise & Calorie Guide Chart F23
---
Exercise and Calorie Guide Chart. 24″ X 36″ Laminated Chart (frame not included)
---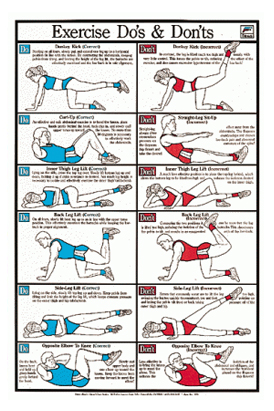 ---
Algra Exercise Do's & Dont's F17
---
Exercise and Calorie Guide Chart. 24″ X 36″ Laminated Chart
---
Algra Fitness Center Rules & Regulations F21
---
Fitness Center Rules and Regulations. 24″ X 36″ Laminated Chart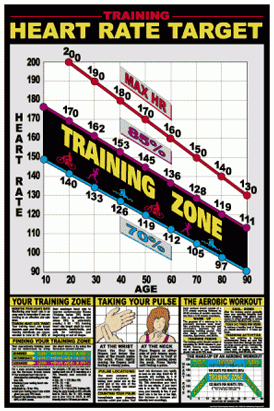 ---
Algra Heart Rate Target F12
---
Heart Rate Chart. 24″ X 36″ Laminated Chart
---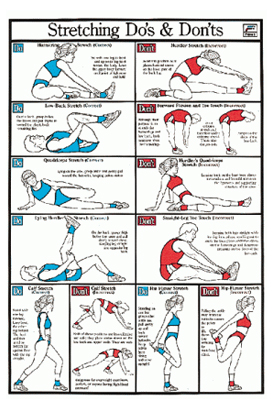 ---
Algra Stretching Do's & Dont's F18
---
Stretching Do's and Dont's. 24″ X 36″ Laminated Chart
---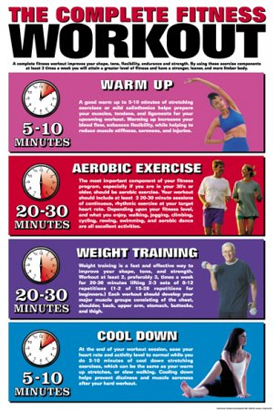 ---
Algra Fitness Workout Chart F20
---
The Fitness Workout Chart. 24″ X 36″ Laminated Chart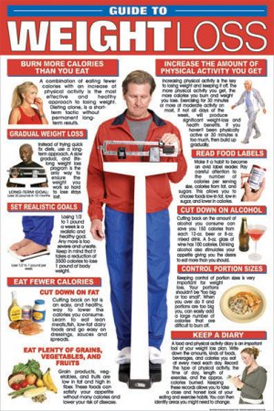 ---
Algra Weight Loss Guide F24
---
Weight loss guide chart Laminated. 24″ X 36″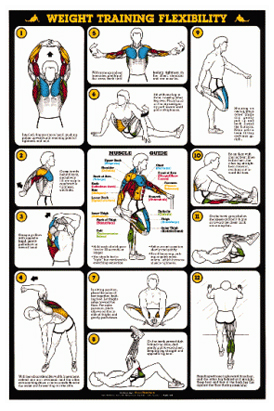 ---
Algra Weight Training Flexibility F13
---
Weight training flexibility poster Laminated. 24″x 36″ size
---
---